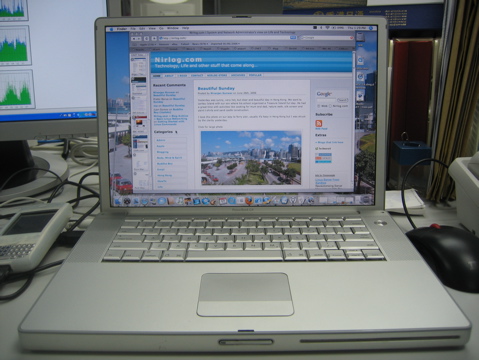 I've been using PowerBook G4 as my production laptop for about a month. There had been some odd moments but overall it's been a wonderful experience and definitely there's no looking back. I'm glad that I've switched. Now my laptop boots faster, everything looks more beautiful, I can do everything I'd been doing and I know for sure it's much more secure.
One of the leading security firm Sophos has released a Security Report, where it finds Trojans have dominated the first half of 2006. This is what they had to say:
Most interestingly, new Trojans now outweigh viruses and worms by 4:1, compared to 2:1 in the first half of 2005. In addition, the continued dominance of Windows-based threats has prompted Sophos to suggest that many home users should consider switching to Apple Macs, to shield themselves from the malware onslaught.
BBC has a story about the same report and switch advice, Threat prompt Mac switch advice, which brought a lot of attention in slashdot and backslash. I totally agree with Sophos. Specially for the home users who don't know much about the threats that Windows PCs are exposed to. Macs are sleek, they work out of the box, they can do everything a home user needs to do and most importantly they're much more secure than Windows. So if you're planning to buy a new computer, you should seriously consider buying a Mac. After all if you find that OS X really sucks, which I can guarantee will not. You can still install windows in intel Macs.