Recently I was seriously thinking about buying a MacBook Pro to experience firsthand for myself why mac users are so religious about Apple. But I was lucky to get my hands on new MacBook Pro before even buying it. My Boss has bought a New MacBook Pro and let me use it for a while. I'm so excited and thrilled. We went to an Apple Shop together and bought it. So, today I had several Apple experiences for the first time:
1. Entered an Apple Shop for the first time.
2. Touched and Used an Apple Computer for the first time.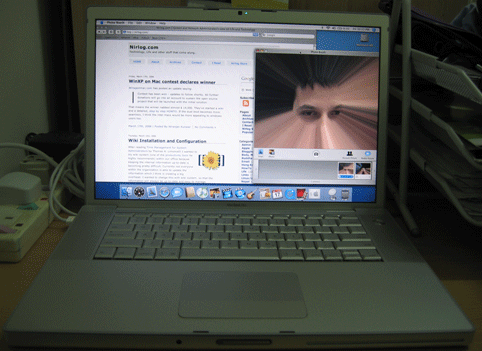 My first impression:
The package box is very slim and beautiful.
The notebook inside the package is even more beautiful and sexier.
Wireless network just works.
First ride on Safari was cool.
I'm impressed by the speed of Imap in Mail.
Dazzled by the elegant front row display and sound.
My son had a real good time with Photo Booth special effects.
Downloaded and installed firefox. Installation starts automatically after the download is completed.
Took a Grand Tour at Mac 101; trying to make myself familiar with The Finder, The Desktop, The Menu Bar, The Dock, Application, Spotlight and so on.
I'm just getting started and will write more about my Mac experience in the future. Guess what I'll be doing tomorrow…? Yes, you guessed it right! I'll try to install Windows XP in this MacBook Pro. Stay tuned I'll let you know how it goes.