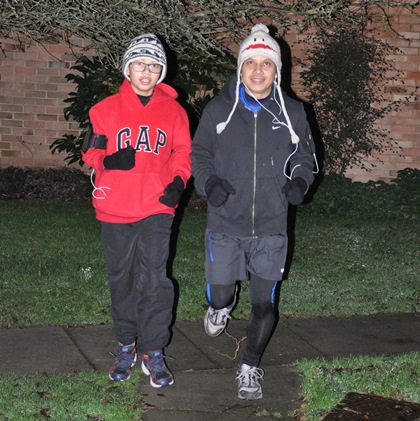 When I saw an email sent from our work that we had a chance to secure a place to run London Marathon 2014 for the charity Right To Play, I immediately responded showing my interest. Online ballot for public place in London Marathon closed in few hours after opening last year, but major charities get a set number of entries.
I'm thrilled to have secured a place to run London Marathon. I've pledged to raise £2000 for Right To Play
I'm running mainly because of two things.
First, it's been a long time ambition and dream of mine to run a full marathon, and secondly an opportunity to raise money for a good cause.
Right To Play is a charity that does an amazing job of empowering and educating children facing adversity by providing them an environment to play games and sports.
Here's Right To Play's mission and vision.

Mission: 
Right To Play's mission is to use sport and play to educate and empower children and youth to overcome the effects of poverty, conflict and disease in disadvantaged communities.
Vision:
Right To Play's vision is to create a healthy and safe world through the power of sport and play.
Right To Play's volunteer local Coaches deliver their programs in more than 20 countries affected by war, poverty and disease in Africa, Asia, the Middle East, Latin America and North America.
Right to Play has very high profile funders and partners like Chelsea Football Club and Goldman Sachs. I'm very proud to say that my company Polycom is one of them too.
I've been jogging/running 2 to 3 miles, 3 to 4 days a week for some time, but running a full marathon of 26.2 miles is different ball game altogether. I've got a full marathon training plan, and have started training accordingly. My 13 year old son is more excited than me about this whole thing. Although he's not running the actual marathon, he's fully committed to train with me. I'm really glad to have my son as a training buddy.
I've created a personal fundraising page at JustGiving. Your support will keep me motivated throughout the training period. Please dig deep and donate for this worthy cause.

I'll post updates about my training experience here, on the JustGiving page, my facebook page and twitter feed.
Wish me good luck and please show your support by donating.