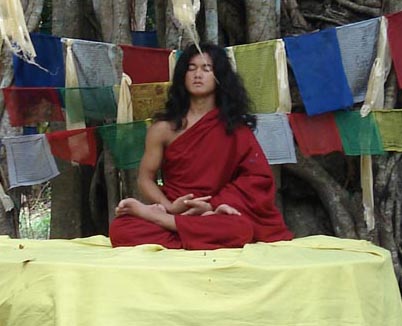 Interesting development around Ram Bahadur Bomjan (Buddha Boy). He's planning to give blessings and to protest animal sacrifice just ahead of gadimai festival.
From November 19th to the 24th, 2009 Palden Dorje a.k.a. Ram Bahadur Bomjan will be giving blessings in Ghadi Mai. He plans this appearance in order to protest the sacrificing of tens of thousands of animals before they take place on the 25th at the Ghadi Mai Festival near Nijgad in Bara District. This Ancient Nepali Festival has taken place once every five years over several millennia.
I completely support him on this one.