I downloaded Windows7 beta on the first day of it's public release, but didn't get around trying it. Finally I got a chance to install it today. The installation was smooth and straight forward.
This is how I installed Windows 7 beta on my Mac with Vmware Fusion.
Download

The 2.44 GB ISO file can be downloaded from Windows7 beta download page. It took me around 2 hours to download it using my 8MB home broadband. You'll also be given a Windows 7 Beta Product Key together with the download to activate windows 7.
Create New Virtual Machine

Create a new virtual machine by launching the Vmware Fusion and going to FIle–>New
Click on Continue without disk, because we'll be using the ISO image to install Windows 7.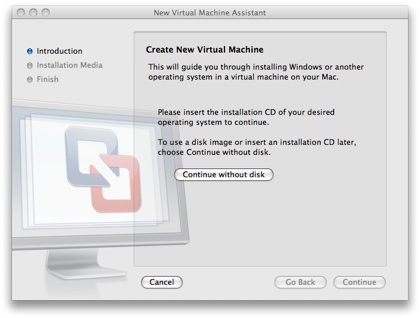 Then, click on Use operating system installation disk image file and select the Windows 7 ISO file downloaded earlier.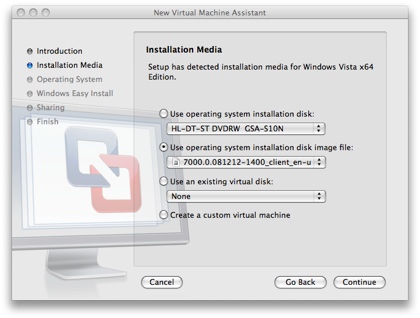 Choose the Operating System. I had downloaded the 64 bit version so, I chose Windows Vista x64 Edition.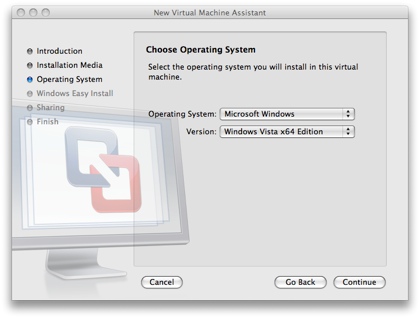 Enter the Account Name, Password and the Windows Product Key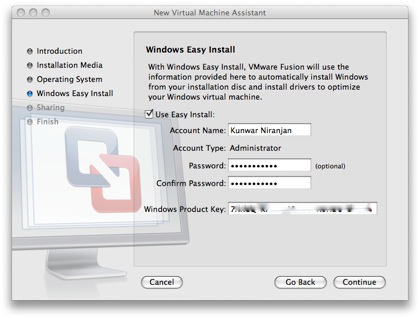 I don't need file sharing at the moment so, I disabled the windows sharing by choosing None.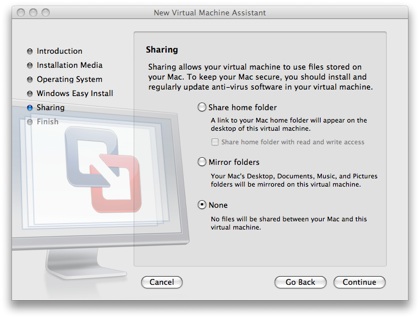 Default config of the new virtual machine. I wanted to give more RAM to the new vm so, clicked on Customize Settings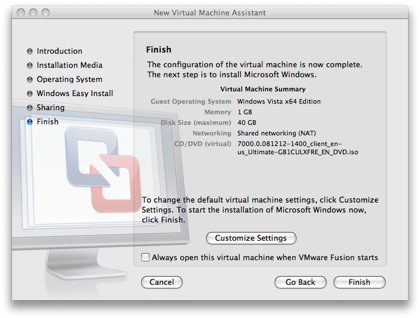 This is where you can customize the hardware settings for your virtual machine. Click on Processors & RAM to increase the RAM size.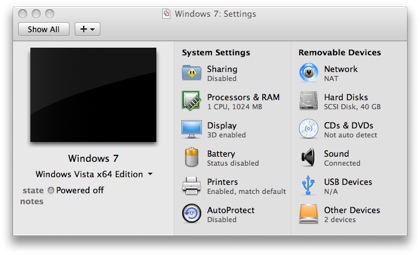 Increase the RAM to 2048MB (2GB)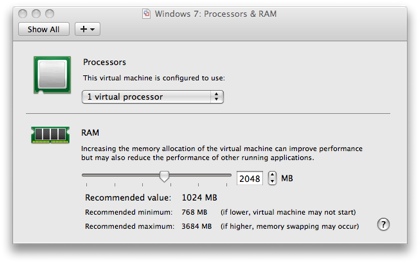 Click on the play button to begin installation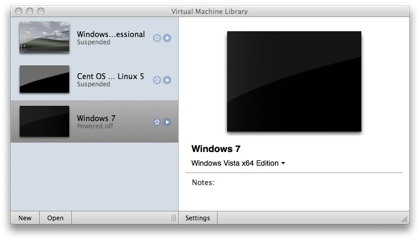 The installation starts…

After couple of reboots and an approximately half an hour later it's done.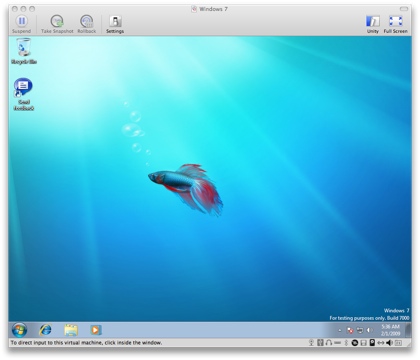 The installation was seamless and I'm planning to use Window 7 for some time next week to see how good it is. The immediate next thing is an anti-virus. Complimentary McAfee anti-virus provided by vmware fusion is not compatible with Windows 7 yet, and a quick google showed Kaspersky, so I might install that.