It's been quiet here for some time because I've been busy lately, moving to UK. Actually I'm already in the UK (arrived here on Aug 10), living with my relatives at Aldershot (which is a small town, an hour drive from London). It's very cold out here, although it's supposed to be summer, you hardly see the sun, and it rains with cool breeze most of the time.
My son is enjoying the new place (eagerly waiting for it to snow), my wife finds it very quiet and peaceful (she misses the hustle and bustle of Hong Kong). Initially I was busy looking for a job (applying and responding to calls), the good news is that I've already found a job and started working from last week.
I've started working as a System Administrator at a company called Covestor, which is in Central London. I'll be looking after their Linux Systems, Security and Network. It's a startup company with a new idea to democratize the investment management industry and help proven self-investors around the world compete with the large institutions.
A real-trade sharing service for proven self-investors. To share your real investment decisions, gain recognition and earn fees by helping others
At Covestor they've built an unique system and technically there're many challenges. I'm sure it'll be fun working with them, where I can add value and learn. Other cool thing about Covestor is that they've a small group of really dedicated, smart, and truly multinational team at work. People from US, UK, Colombia, Russia, Lithuania, Italy and India are working together. It's a great opportunity for me to be joining this team.
Currently, I'm looking for a house close to London and also a school for my son. I'm still getting used to the new place and new life. There're many things to be done so, this blog might be quiet for some time but don't go away once things are settled I'll be blogging regularly.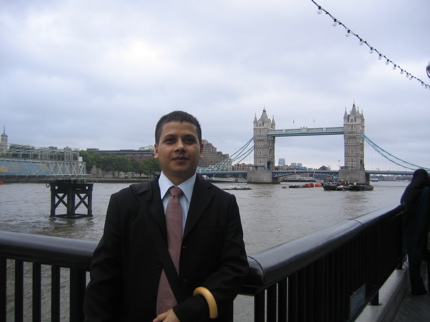 Stopped at London Bridge to take a photo after my interview at Covestor.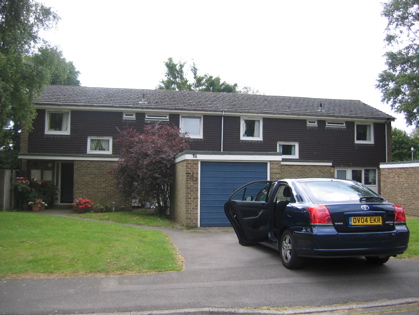 This is the house where I'm living with my relatives. It takes around one and half hours to reach work from here, they drop/pick me up from the train station at Ash Vale everyday (It's 5 mins. drive).



I take a train to London Waterloo from Ash Vale, which takes around 45 mins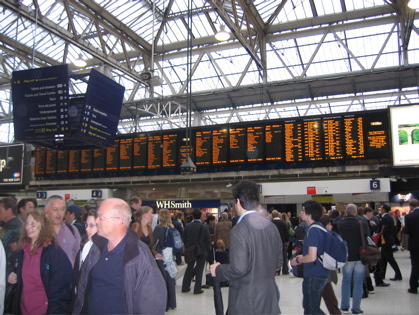 From London Waterloo I change to underground Tube to Bond Street (it takes around 10mins)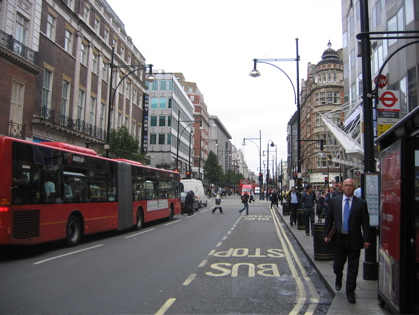 Oxford Street. It's 5 minutes walk from here to my work.