In Hong Kong you can watch the world cup only if you've subscribed to Cable TV. They've signed an expensive and exclusive contract with FIFA some 4 years ago. Unfortunately me and many of my friends were not aware of this when we subscribed to NOW Broadband TV. I went out to my friends place and bars to watch the earlier matches (which was fun, but not possible everyday for this whole month). The good news is – I've found www.ppstream.com, which streams many different channels online and CCTV-5 is one of them, which broadcasts World Cup Live. It is using P2P technology.
One problem however is that the site is in Chinese and you'll have to download and install the player (which is also only in Chinese). I've downloaded the player and installed in my Windows XP machine and enjoying the matches from yesterday (the commentary is in Chinese. So, I watch the game and listen to music :)). If you want to give it a shot; here's how I did it.
Note: I don't understand Chinese so, I'm just guessing some of the stuffs here :). Don't blame me if your computer CRASHES or if you have other problems. It works for me and hopefully it'll work for you too. GOOD LUCK 😉
Requires: Windows Media Player 9 or 10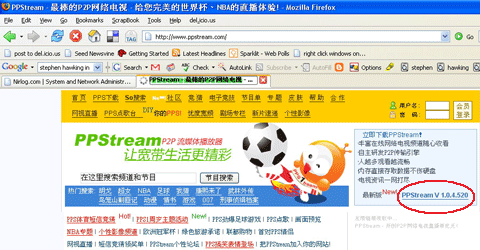 Browse www.ppstream.com and click on the download player PPStream V 1.0.4.520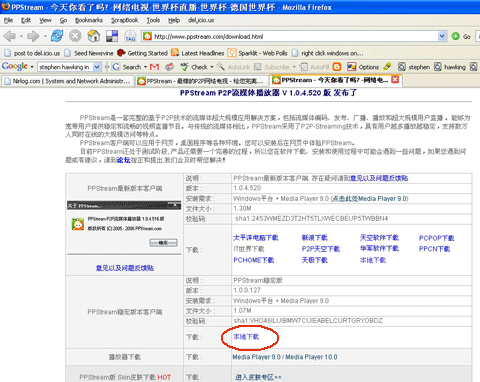 Click on the red circle to download the PPSteram player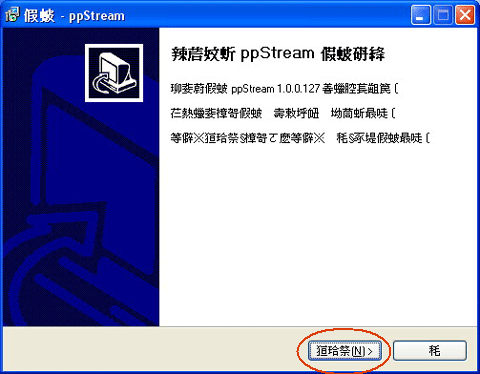 Start the installation and click on Next [N]>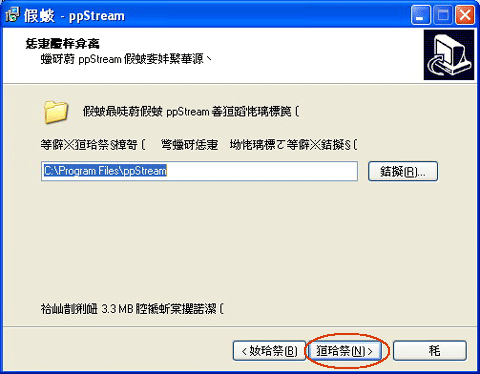 Choose the Installation Directory and press Next [N]>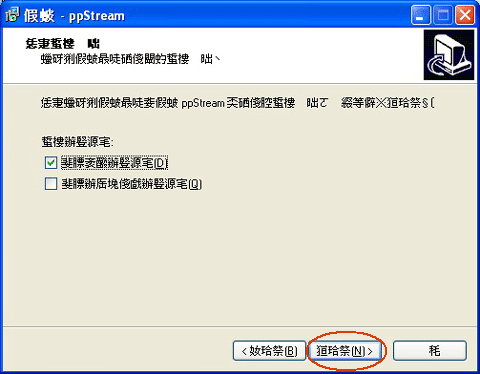 Choose to create a Desktop Shortcut and press Next [N]>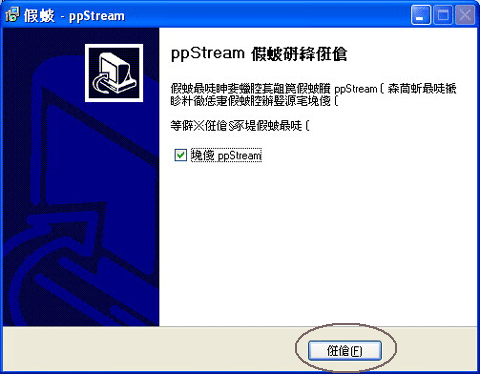 Ok, you're done installing now launch the ppStream player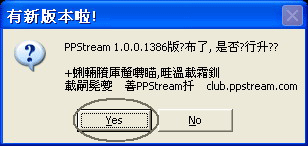 It will ask you to get some updates (I guess). Press Yes.

Conrifm to install the update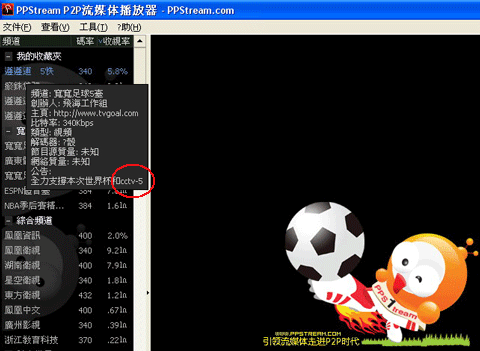 The list on the left hand side are the available channels. CCTV-5 should be on the top. When you put the mouse on the channel you'll see the details. You should see cctv-5 at the end of the descriptions. If you see this double click to view the channel. Wait for a while… it'll show the progress bar.. buffering and…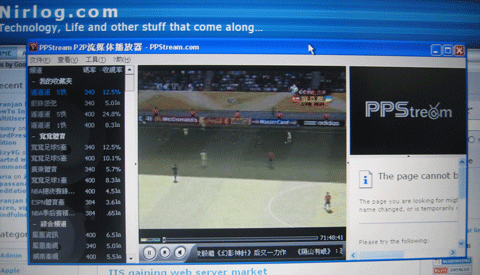 Enjoy!