I was awestruck by the increase of traffic in my blog after posting WinXP and OSX dual boot in MacBook Pro. I did expect some extra traffic, but didn't have a clue that it would be this huge. It's great to see the influx of new readers. So, here are some data and thoughts on traffic spike.
Source of Traffic


The main source of traffic has been Digg. I had posted the story in Digg myself and thanks to all the diggers who helped to take the story to the main page. Currently it's been dugg 1257 times and the number is increasing every minute.
Second source of traffic has been the OnMac.net Wiki. I've posted the links in HOWTO, FAQ and Forum
I've started this blog 2 and half months ago and in average it gets around 200 visitors per day but that's changed now. Today there were 14032 visitors and it's still increasing.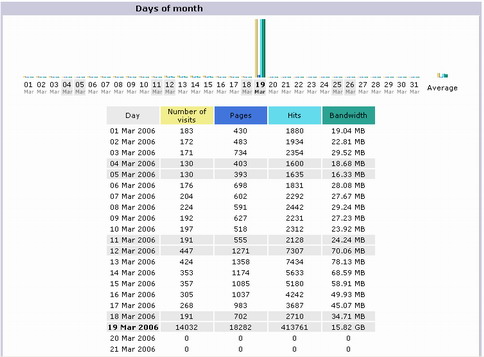 Comments
Thanks to all the visitors who've commented in Digg and here in my blog. I'm amazed by the wide range of comments. Some thanking for what I did and some saying how foolish I am. Anyway I'm very happy for what I did and this traffic is a surprise reward of a sort, I guess 🙂
Server Loading and bandwidth
I'm the administrator of the server that's hosting my blog and the good news is that this influx of traffic didn't affect the server's overall loading and the data center could easily cope with the bandwidth.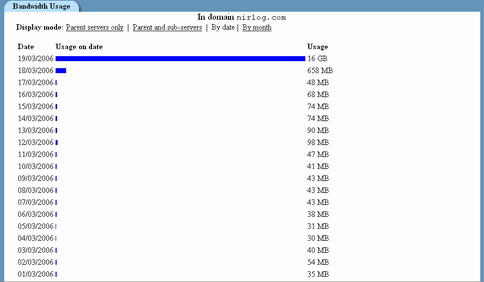 Traffic Monitoring
I'd spent quite some time just refreshing my Awstats page and it's amazing to see the growth in 3 digits every few mins. Besides my own Awstats I'm using the performancing metrics for my blog. But unfortunately from yesterday just as the traffic started growing in my site, the performancing metrics stopped tracking my blog. I've sent an email to performancing.com about the problem but haven't head from them yet.
Awstats Traffic monitor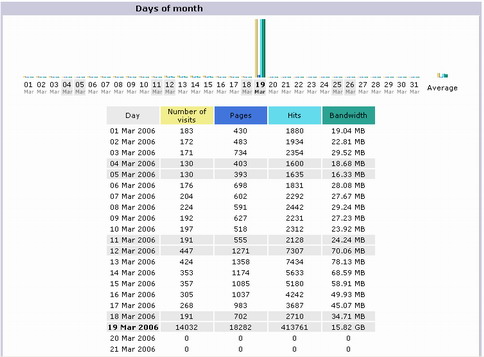 Preformancing Metrics shows 0 for Today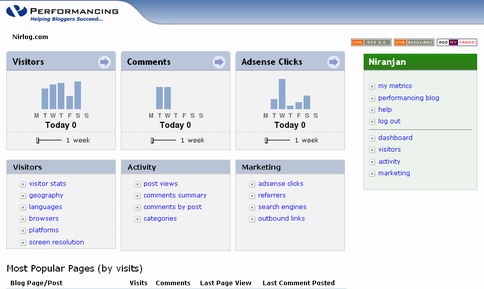 Ads Revenue
This should be interesting to many bloggers. In terms of ads revenue; Google Adsense dollars increased approx. 12 times although it's a very small amount 🙂
Other interesting stuffs
Top 10 OS
Macintosh readers went up from 2% to 30.4%

Top 10 Browsers
Firefox readers went up from 20% to 55.6% and Safari from 1% to 20.1%

To my new readers: keep on coming and you'll see more interesting stuffs here.